Dr. med. Ryke Geerd Hamer 
Dr. med. Ryke Geerd Hamer was born on May 17, 1935 in Mettmann, Germany. He spent his childhood with his paternal grandparents in East Frisia. In 1953, he began to study medicine, theology, and physics at the University of Tuebingen. At the age of 22, he completed his master's degree in theology and then, four years later, received his professional license as a doctor of medicine. The following years he practiced at various university clinics in Germany.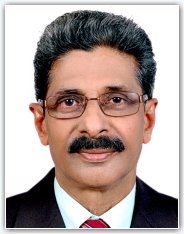 Dr  C J Varghese
Dr. C J Varghese received the Diploma in Philosophy at the Pontifical Institute of Theology and Philosophy, Alwaye, Kerala (affiliated with the Lateran University, Rome) in 1974. The same year, he joined the Athurasramam Homoeopathic Medical College, Kottayam, where he completed the Diploma in Homoeopathic Medicine and Surgery with State First Rank. In 1980, he earned the Diploma of the National Institute of Homoeopathy, Calcutta with National First Rank for Part I and National Second Rank for Part II. After his post-graduate studies at the Vinayaka Mission Homoeopathic Medical College (Vinayaka Mission University), Salem, he was awarded M.D.(HOM) with First Rank and Gold Medal in 2007.

"I want to guide you to an understanding of diseases, free of fear and panic."
 Dr. med. Ryke Geerd Hamer – Discoverer of German New Medicine
---
Who We Are
The Global GNM movement is spear headed by Dr. C.J. Varghese. GNM is for everybody, doctors or non-medicos alike. We at Global GNM are trying to spread the authentic discoveries of Dr. Hamer which are open for every person to learn. Global GNM members comprise of Doctors, Engineers, IT Professionals, Teachers, Consultants, etc.
What we aim to do
The objective of Global GNM is to spread the knowledge of Dr. Hamer in its most authentic form in a professional manner, to manage and coordinate among all the Global GNM members easily. To train more number of Global GNM Teachers to assist Dr C J Varghese in the Global GNM movement.